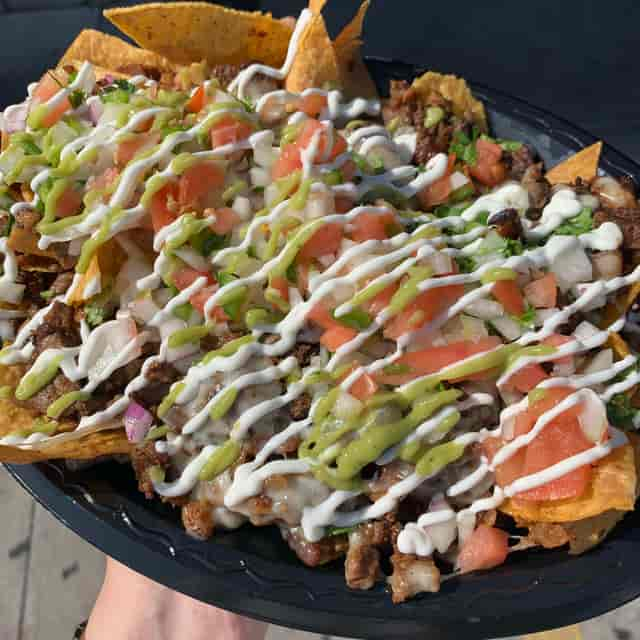 Our Story
1935 Started It All
Tacos El Fogon Grill-Bellflower is an inspiration that begins over eighty years ago in a pueblo within Santiaguito, Jalisco, Mexico. A young man by the name of Angel Rizo Sr. known as (Jeliyos) was a renowned taquero(taco man) with the towns' people. He married in 1968 to Evagelina and raised a large family. He had a total of 11 children 5 girls and 6 boys. His 9th child Angel Rizo Jr. was always eager help in the family business spending his days by his father's side learning the family recipes for simple, yet delicious, traditional tacos.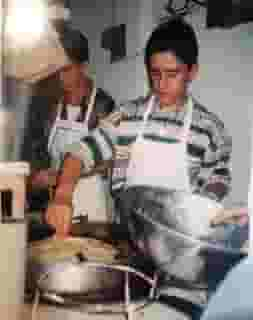 Angel migrated to Los Angeles in the late 90's and began a family of his own. Giyo, which is Angel's childhood nickname is famed with family and friends which aspired him to commemorate his 1st restaurant after his name. His passion and devotion along with his father's teachings, allowed him to open up his first location Tacos Giyo in the city of Paramount. His continuous success allowed him to open up Giyo's #2, and in 2015 opened up Tacos El Fogon Grill, both in the city of Paramount.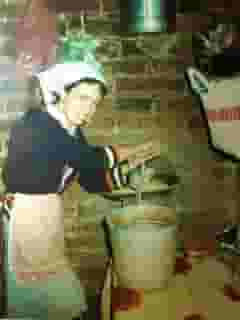 The Rizo siblings all own and operate surrounding Taqueria's and food trucks in the local area. They all want to keep the Rizo legacy alive and pass on the family recipes to future generations to come. In 2019 the new Bellflower location opens and honors and pays tribute to the family. The open kitchen concept allows you to see the personality and inspiration of Angel Rizo Jr. vision with modern rustic décor. 

Giyo wants to especially dedicate this location to his father Angel Rizo Sr.
We sincerely hope you enjoy Tacos El Fogon as much as we do!

Buen provecho!
A Bit of L.A. Taco History
The taco initially came to the California when immigrants traveled to the Los Angeles in the early 1900s. It was first seen as a low-class street food. The tacos that were sold on the streets of Los Angeles were mostly served by migrant woman. While the men were the primary bread winners, Latino women wanted to contribute to the household. Latino women put their skill set in the mouths of people from all around world. Then the taco transformed, it was influenced by the American culture because of the lack of traditional ingredients during that time. This is due to the fact that the ingredients in the United States were not the same as the ingredients that were available in Mexico. As a result, large chains that are still seen today maintain the assimilated taco. In modern day, restaurants and chef's strive to incorporate as many authentic ingredients as possible. The reverse cycle and taking it back to original recipes and ingredients are widely sought after. Unfortunately, now it is becoming more and more difficult to find a true and authentic taco because of the loss of tradition and family recipes. The new workforce is lacking the hands-on experience and know how, they are not capable of keeping family legacies alive.